Geography
Intent
We seek to develop all children's understanding of their place in the world; to promote curiosity and fascination – to become an active learner with a passion for geography. Our teaching of geography hopes to develop in all children, a sense of who the children are locally, nationally and globally. The curriculum aims to develop well-rounded and successful learners. Our geography teaching will be informed by the National Curriculum, and exposed to planned and differentiated lessons, taught with clear objectives.
We will ensure that skills are progressive across key stages, helping to develop an understanding of locational and place knowledge, human and physical geography alongside geographical fieldwork skills.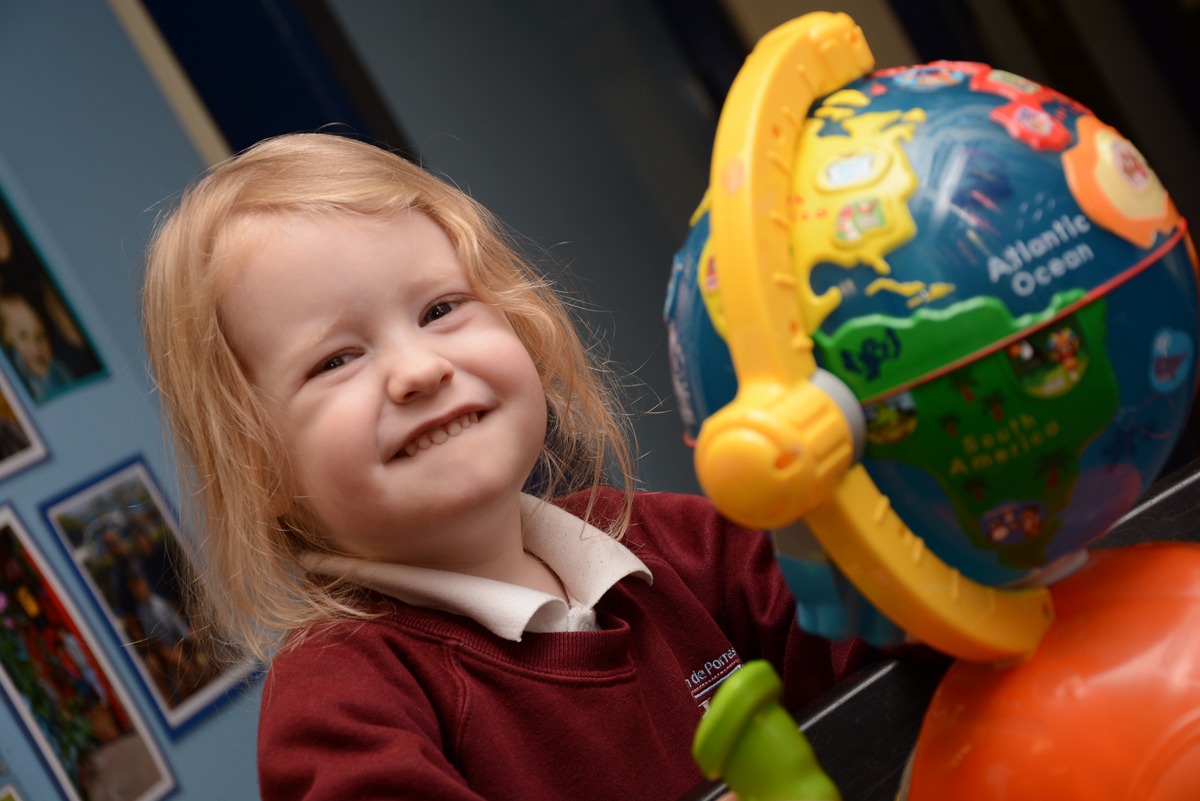 We will seek to build a geography curriculum which develops learning and results in the acquisition of knowledge and skills.
The children will have a knowledge of:
Locations including the United Kindgdom, Europe and the wider world. Global capital cities, continents and oceans.
Places including making comparisons between European and non – European countries.
Human and physical geography including identifying seasonal weather patterns both locally and globally.
Vocabulary used to identify coastal and contrasting areas.
Key aspects of physical and human geography including climates, rivers, volcanoes, earthquakes, settlements, trade links and economic activities.
Globes, maps, atlases, sketch maps, plans and digital forms and children will be able to use them effectively.
By the time that a child leaves St Martin's; they will be able to:
Explain their knowledge of places, countries and oceans alongside human and physical geography.
Confidently use a range of geographical resources (maps, atlases, compasses, globes and digital forms)
Utilise opportunities outside the classroom including memorable and enriching experiences.
Make cross curricular links to secure knowledge and understanding of our world.
---
Implementation
Skills progression will be tracked throughout the school to ensure continunity and progression across key stages. Geography will be recognised as an enquiry with a focus on skills and deepening knowledge and understanding, supported by ongoing questioning and discussion, observations and records of the children's work in their books.
Curriculum Overview
---
Impact
Children enjoy and look forward to geography. They see it as a way of learning about our world and improving their knowledge.
The children will achieve age related expectations in geography at the end of their cohort year.
By the time a child leaves St Martin's they have a sound knowledge of key geographical concepts and skills. They will retain knowledge of places which helps them to organise their understanding of the world. They can confidently use maps, atlases, globes and digital forums to enhance their independent learning. They will have had experiences of geography that have fostered their interests and enriched their learning.