Remote Learning
In the rare event that we need to close the school to all or groups of pupils, we will use BGFL 365 to communicate, set work, support and give feedback with children.
BGFL 365
All the children have logins and are familiar with the 'Launch' platform. Click the image below or here to go to the login page.
Online Classrooms
Children may be set work linked to one of the online classrooms below.


The Oak National Academy has been developed by teachers, supported by the DfE, to provide home learning lessons and resources for a range of subjects. Choose your year group, then the date, and you will find video lessons and supporting activities for the children.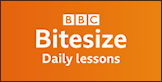 BBC Bitesize have launched a Daily Lessons site for home learning in Maths and English, as well as regular lessons in Science, History, Geography and more. These lessons have been created by teachers and other educational experts and feature a mix of videos, animations, practice activities, quizzes and games.